Hillis places top 10 in two categories at NHL Combine
Aaron Bell/OHL Images
By Sportsnet staff, sportsnet.ca
Storm forward Cam Hillis placed first in the VO2 max test and 7th in the Wingate test at the 2018 NHL Scouting Combine.
Let's have a look at the top 10 performers in each drill at the combine, from NHL Central Scouting.
Wingate Cycle Ergometer Test –The athlete warms up by pedalling at a low resistance for two minutes. When given the start command, the player will perform the following intervals while seated.
Mean Power Output (watts/kg)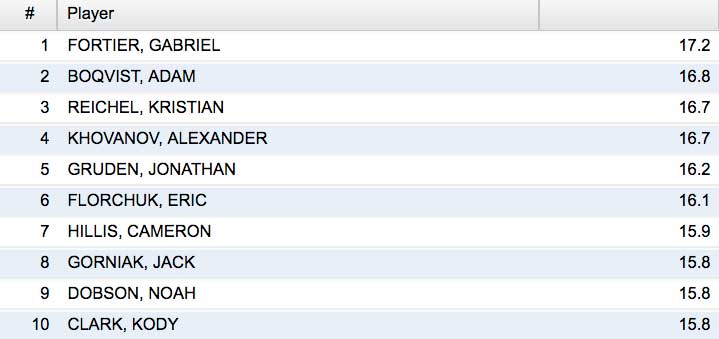 VO2 Max (ml/kg/min)